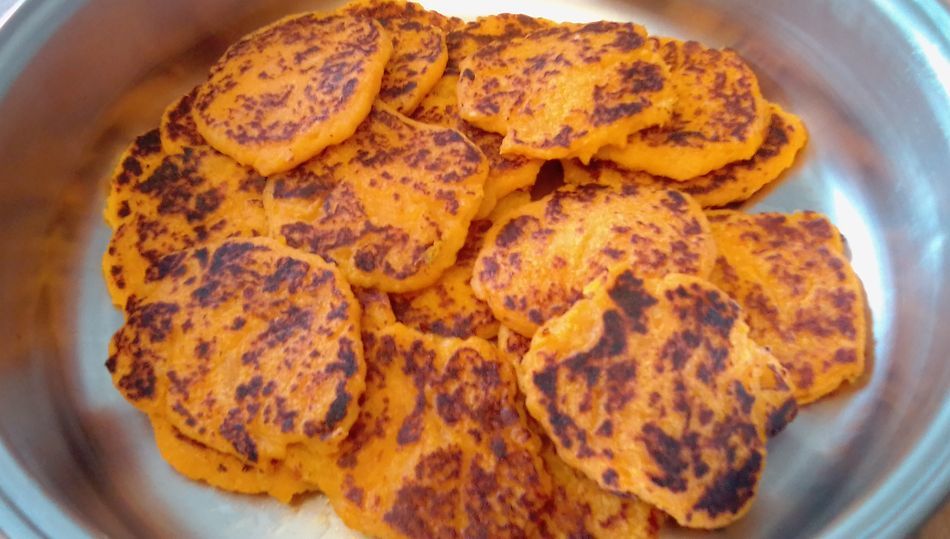 Yes, when they were little they did not really want to eat mamma's pampoenkoekies but since this year, it has become one of lovely children's favourites….. They can't eat enough of it…It has always been one of my favourite foods as well. We love eating it sprinkled with cinnamon sugar while my husband prefers it salty.. no sugar, just salt 🙂 You can really eat it anyway you prefer.
Ingredients:
1 large butternut (you can use any pumpkin you like, butternut is easily available to us and we like it a lot!)
1 egg
3 tablespoons of flour (we use gluten free flour)
1/2 teaspoon of baking powder (also gluten free), makes it nice and fluffy…
pinch of salt
Method:
1. You first need to cook the pumpkin. Make sure it is cooked well and mash it. The pumpkin must be dry so get rid of excess water.
2. Let it cool down for about half an hour. Then add the flour, egg, salt and baking powder. Mix well and let stand for another 10 minutes.
3. Use a non stick pan and put spoons full of mixture in the pan. I bake 4 at a time…
Once you finished frying all your pampoenkoekies, serve warm with cinnamon sugar, salt or a nice sweet sauce…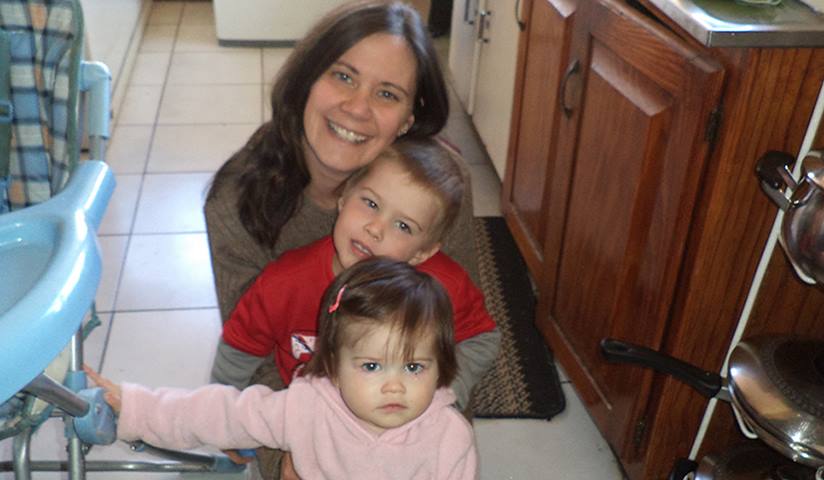 What a wonderful rainy day outside. This morning we woke up at 5:45 in the morning to get ready for the day ahead. It took us by surprise when it was still dark outside, considering it is still summer… but we soon realised that it was very cloudy. Although, cloudy is not really the word…
If you look up at the sky, you can only see a grey cover. There is NO blue sky to be seen, not even a little piece as small as a toothpick :). It does not happen that often. In the beginning of summer it was so dry we had water restrictions and the Vaal Dam was under 25% full (which meant water would run out in 7 days), but it did start raining a little bit at a time and this morning we were very blessed.
This is called pancake weather. Soft drizzling on the roof, no thunder, no lightning, just cloud cover, rain and darkness… All of you South Africans out there, no matter where you are, will know that this means PANCAKES!!!. Nothing nicer than baking pancakes and sprinkling cinnamon sugar on top. You need at least about 5 pancakes each (for me it is more like 10!!!)
We would eat the pancakes faster than my mother would be able to bake them when we were little. She would bake and bake and if there were 2 left for her she was surprised. She ate as she baked and at least had some of them 🙂
Why not bake and send us photos or tell us about your day 🙂
Check out our pancake recipe in English.
If you would like to view the recipe in Afrikaans, have a read at this link..