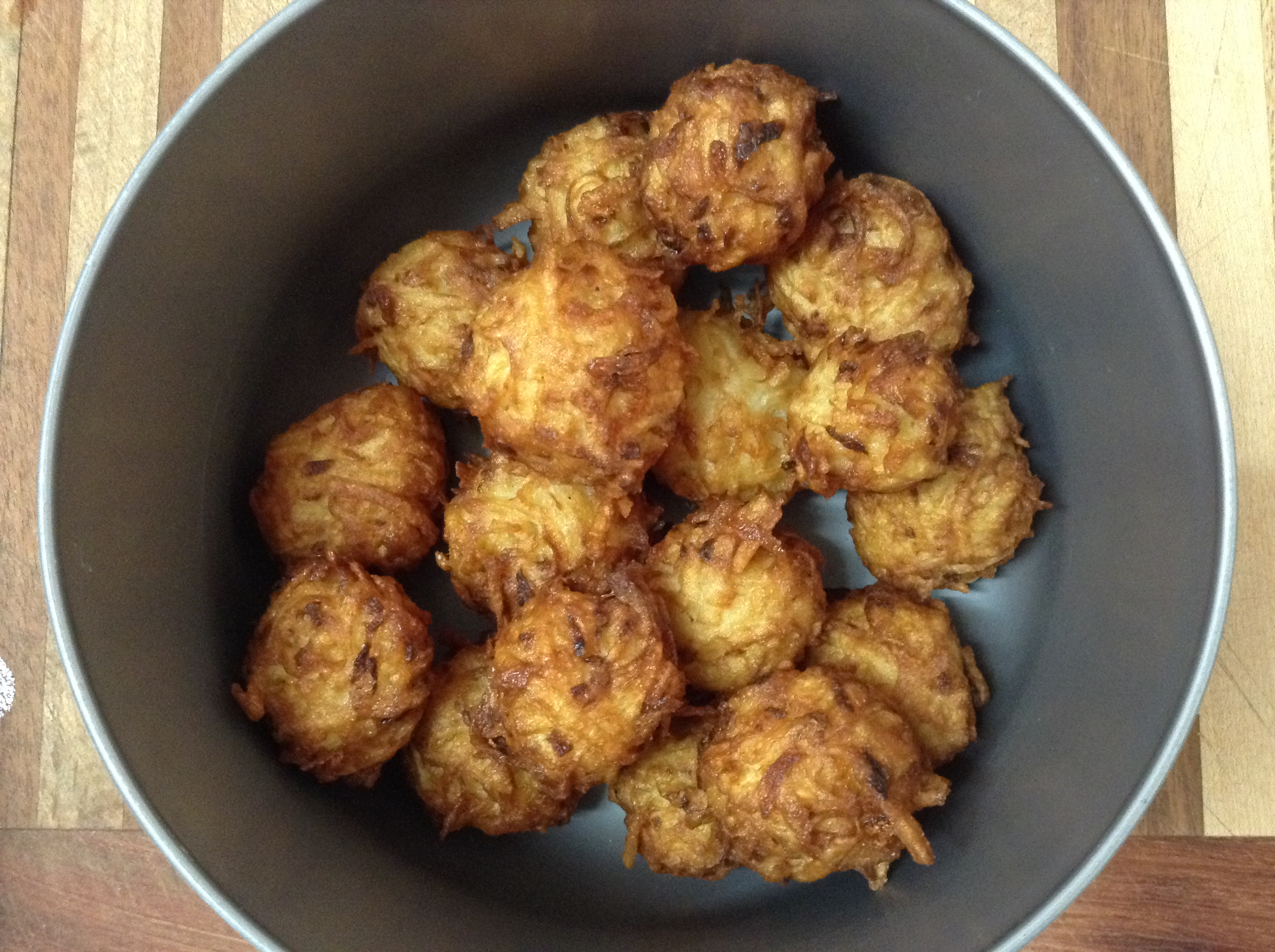 Like I mentioned last time, my children love potatoes. They don't eat bread at school and it important for me to find something they will love eating that is also filling. Potatoes give me that possibility. They love it and it is filling at the same time.
Ingredients:
3 potatoes (raw potatoes that you grate)
pinch of salt
1 egg
2 tablespoons of brown rice flour (or regular flour if you prefer)
Method:
1. Make the balls as big or small as you like. I make it small, easier and quicker to cook and not too much to eat at a time.
2. Take a spoon full of mix and press together in your hand. Once it holds it's shape, deep fry in oil.
3. I choose to deep fry them, but you can shape them and then bake in the oven without any oil.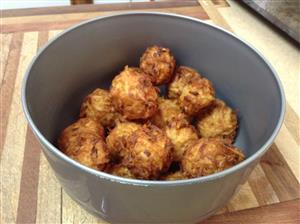 Easy to make 🙂
Enjoy!!!