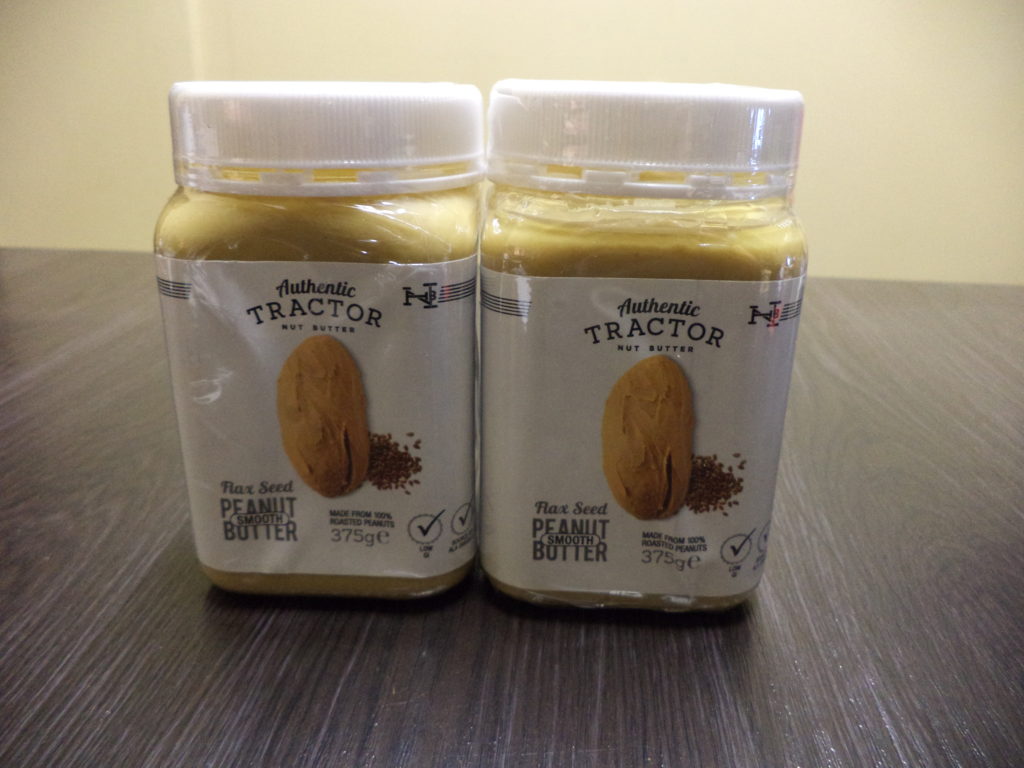 My husband was diagnosed as a celiac in 2009, a few months before we left England to come and live in my home country, South Africa. It has been a very difficult process. We only discovered after we moved that England caters very well for celiacs, with products in every supermarket. Even Kelloggs now produces a gluten free corn flakes that is not much more than regular corn flakes.
But here in South Africa it is a totally different story… One of never ending problems. Labeling here for a start is not as strict as in England. If you go anywhere in the UK you can walk into a shop and the label will definitively tell you if you can eat it or not. It has to state all possible allergies on the label including MAY CONTAIN TRACES OF. In South Africa this is not necessary, so every time you want to buy anything you have to phone up the company and ask them if it is safe to eat. Most of the time the customer service departments can't even help you either…
Frustration levels are very high when it comes to shopping, not knowing what you can and can't buy… We have discovered a wonderful company though where you can buy Gluten Free goodies and you know it is Gluten Free. One of the products they sell is peanut butter. We started selling these Gluten Free products a year ago so every celiac out there can at least be certain of purchasing a product that is safe for them to consume.
Why not visit our Gluten Free Vaal or Natural Choices page and see what else we sell that is gluten free.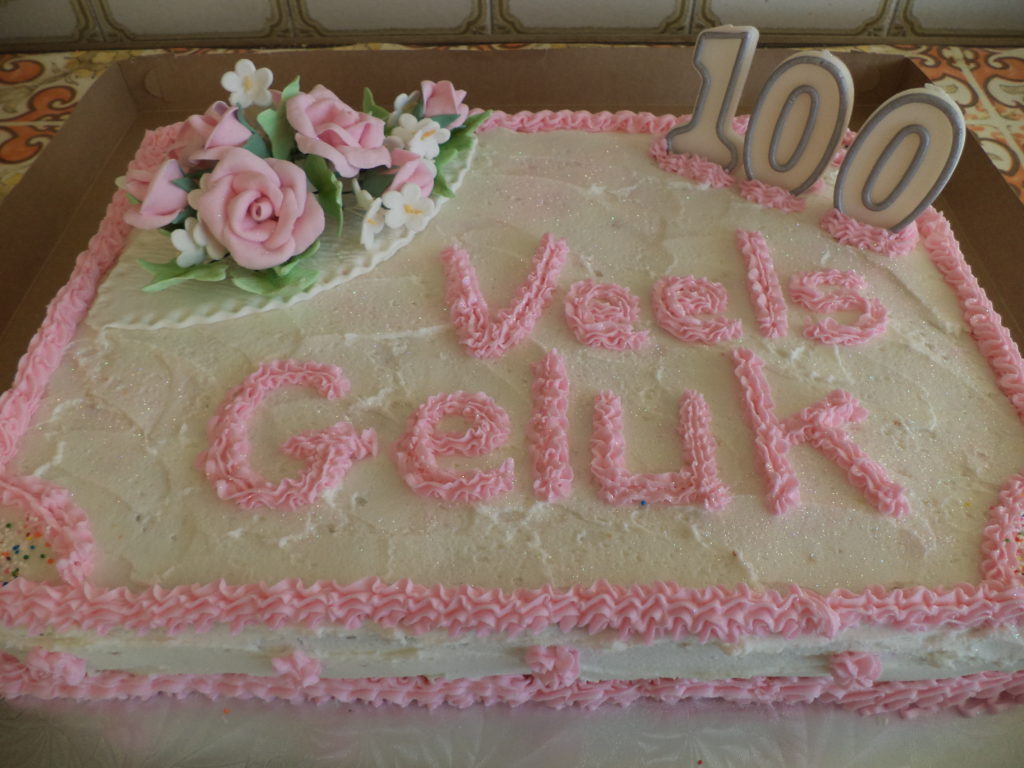 My aunt's mother turned 100 years old end of last month… What a great milestone to reach in your life. Hope that you had a wonderful day Tannie Sannie and enjoyed spending it with your family and friends.
Also hope you liked your cake 🙂 My mother baked the cake and she said not TOO much on the cake, just stylish and pretty…
If you live in the Vaal Triangle and would like to order a cake or freshly homemade cakes and cookies, please have a look at OOUMAS COOKIES …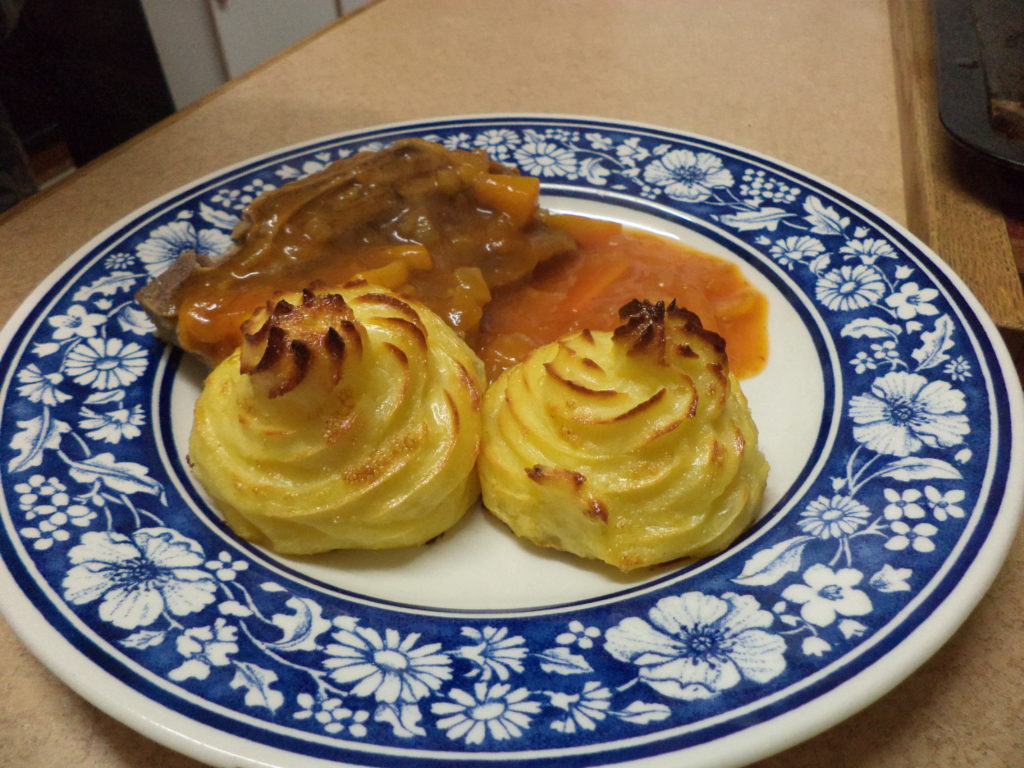 My wonderful husband cooked for us again yesterday. Pork with a beautiful sweet sauce including peaches and much more (it is a secret:) with lovely duchess potatoes. He made these for me before when we were living in England and I loved it, but it was the first time our lovely children tried it as well.
Marius loved it, thought it looked lovely and ate it in record time. Emily's comment was "wow pappa", so she also loved the way it looked. She requested which one she wanted as well. Was not going to get stuck with the smallest one. She picked the biggest one 🙂
The kiddies loved it and I loved it, so the verdict is that you can make it again anytime my liefie. We are looking forward to the next wonderful recipe… You spoil us and we love you!