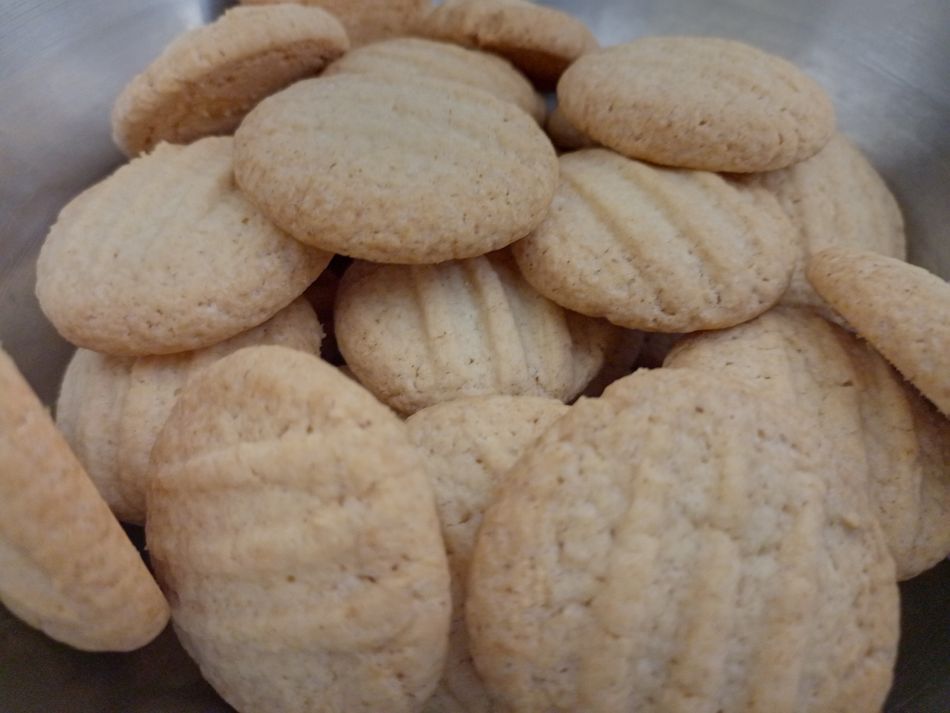 Today I baked some soetkoekies. I was in the mood for something easy with no fillings or anything else. Just something that would be quick to bake and lovely to enjoy! A cookie recipe with just over a hand full of ingredients.
I have not baked any of these cookies for a while. Last time I tried them, they were not very successful. I bake with gluten free ingredients and sometimes the flour can be difficult to bake with. To be honest, it has taken me more than 4 years to discover the best flour combination for the best results for baking all different things.
So this time the cookies were a raving success! I baked them before I left the house to pick up the kids from school and as we opened the door when we got back, we were bowled over by the the aroma of the soet cookies. These are truly wonderful cookies. I know that old fashioned soet cookies are fantastic, but I have not been able to successfully bake those yet. I will have to work on them next! But this easy so bake soet cookie recipe from my mother is always a winner…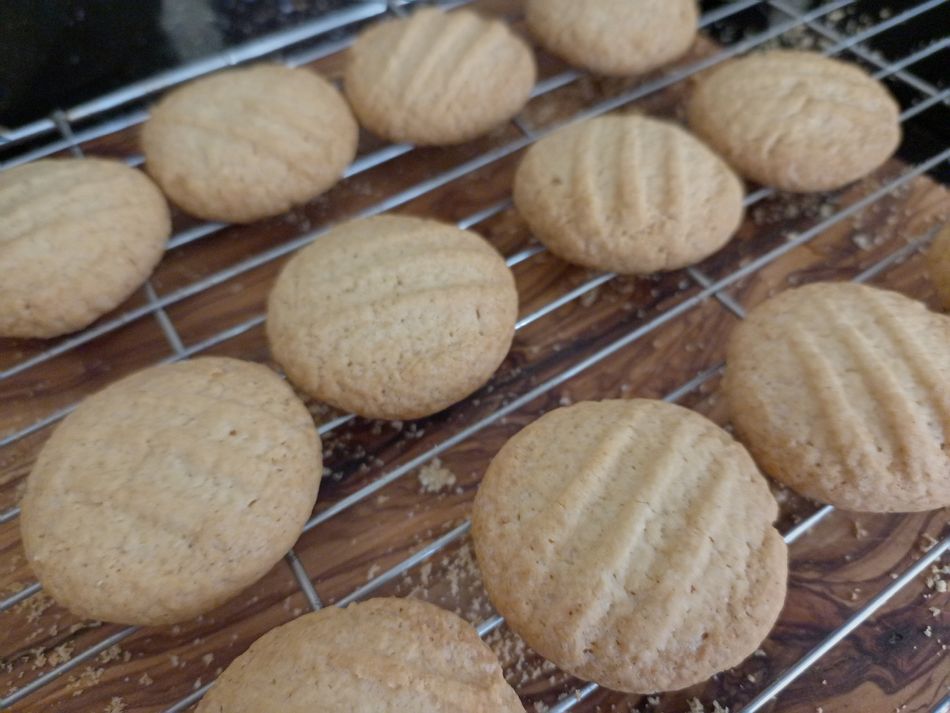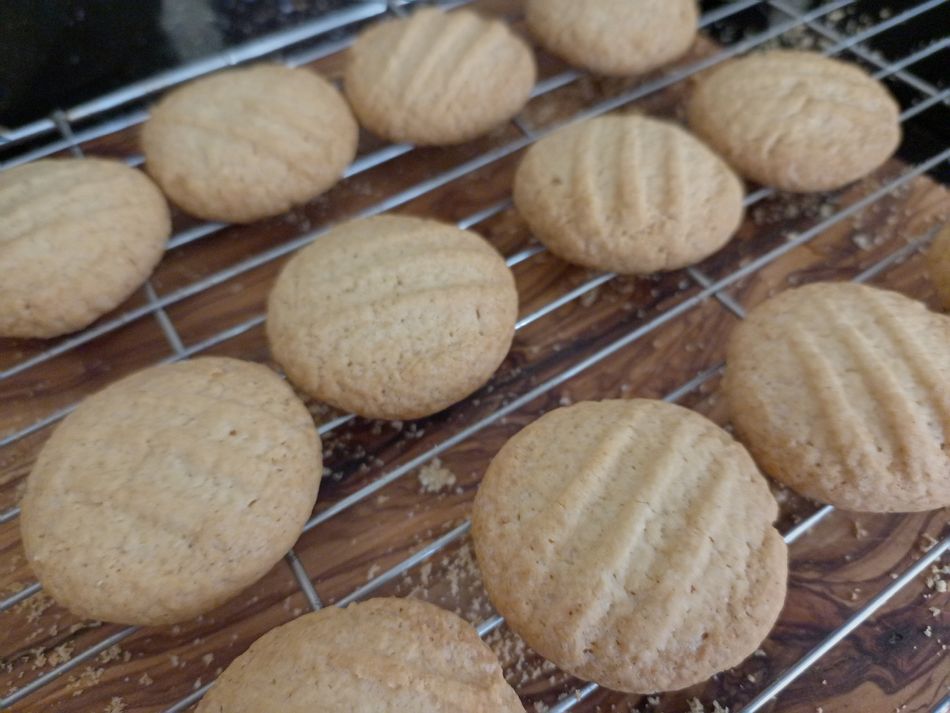 When you work with gluten free products it is always important to have a look at what type of recipe it is. What is the goal? If you are baking cookies that need to be crisp or harder, it is very important to use a plain gluten free flour that contains some kind of harder flour like soy or brown rice. You do not want these cookies to run or rise too much.
If you choose to bake something that needs to be very light and fluffy or rise quite a bit like cakes, cup cakes or plaatkoekies (like American pancakes), you will need a mix of softer flours like tapioca or potato. Use self-raising flour and then add half the amount of raising agent suggested by the recipes. This will result in beautiful, fluffy baking every time.
Hope this helps a bit!
If you are intereste in having a look at my recipe books that are available online, please have a look at my Amazon site. You will also find my gluten free version here. Otherwise you can buy my downloadable book from my website.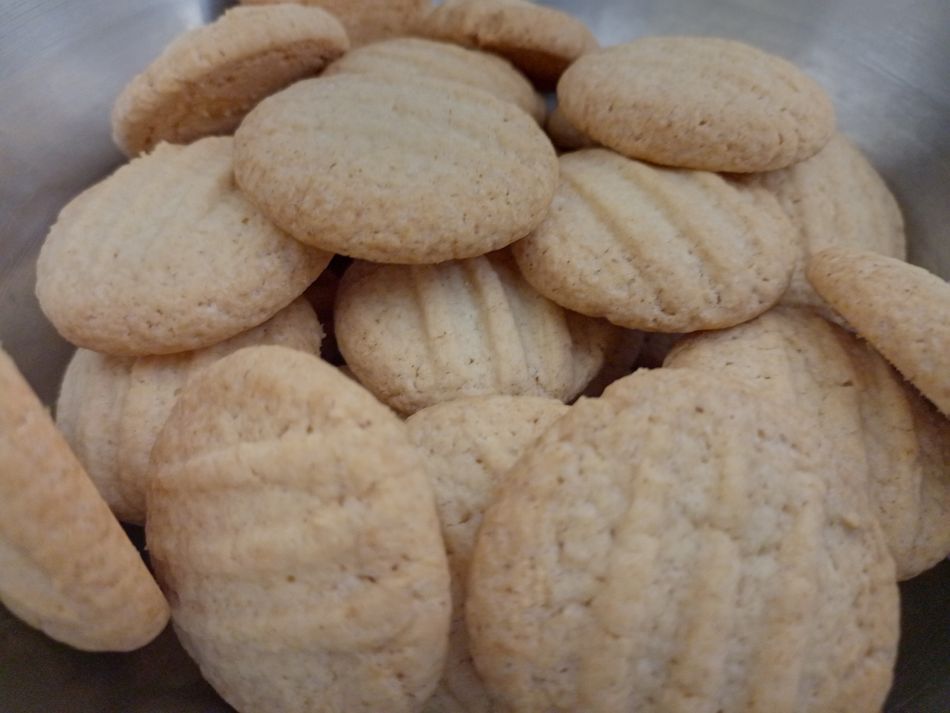 Ek het vandag soetkoekies gebak. Was in 'n bui vir 'n eenvoudige koekie sonder enige fieterjasies of vulsels. Net iets wat lekker vinnig bak en heerlik smaak met slegs 'n handvol bestanddele.
Ek het baie lanklaas hierdie koekies gebak. Het gesukkel die laaste keer wat ek dit gebak het. Ek bak mos alles gluten vry en soms kan die meel probleme gee. Om die waarheid te sê, dit het my nou net mooi 4 jaar gevat om uit te pluis wat die beste kombinasie van meel is om te gebruik, afhangende wat jy bak.
So hierdie keer het die koekies heerlik gebak!! Ek het gebak voor ek by die huis uit is om die kinders by die skool te gaan haal en toe ons terugkom het die geur van die koekies ons sommer dadelik getref toe ons die deur oopmaak, heeltemal uitgebowl! Dit is werklik heerlik. Ek weet die outydse soetkoekie het 'n fantastiese geur, maar die kan ek nog nie suksesvol bak nie. Die maklike soetkoekieresep wat my ma vir my gegee het, is altyd 'n wenner.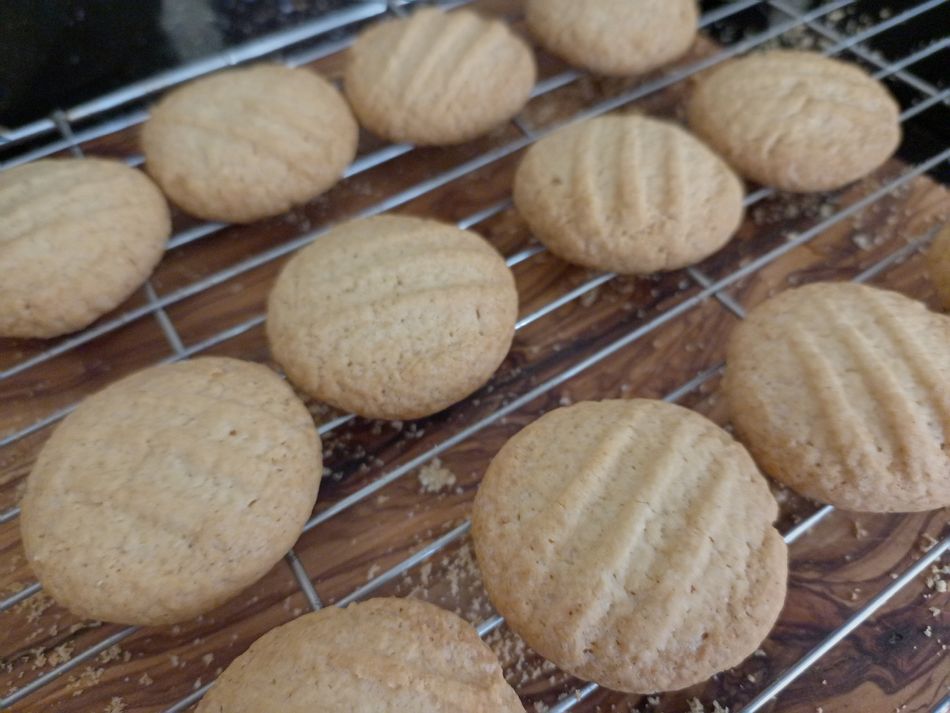 Wanneer jy met glutenvrye produkte werk is dit altyd belangrik om te kyk na watter resep jy wil bak. As jy koekies bak wat lekker hard of bros moet wees en nie te veel rys nie, is dit belangrik om gewone meel te gebruik. Die meel moet nie net sagte mele bevat nie, maar het 'n meel nodig wat harder is, iets soos soya…
As jy iets wil bak wat moet rys soos koek, kolwyntjies of plaatkoekies, is dit belangrik om die sagter mele te gebruik soos aartappel of tapioca meel. Gebruik oor die self-rys meel wat reeds bakpoeier in het en voeg die helfte van die bakpoeier bly as wat die resep vir jou sê om te gebruik.
Hoop hierdie wenke help so bietjie!
As jy belangstel om te kyk na die resepteboeke wat beskikbaar is, doen gerus so deur na my Amazon site te gaan kyk. Jy sal ook die glutenvrye weergawe hier kry. Anders kan jy die aflaaibare boek op hierdie webwerf van my koop.