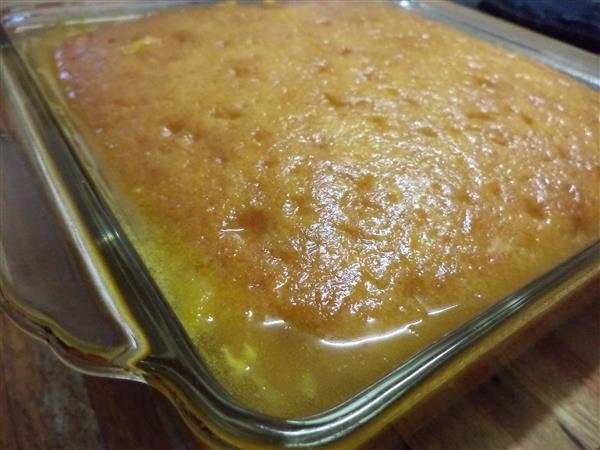 Hi everyone. This Christmas I made an orange drizzle cake. Can't tell you how much I like this recipe. This is the first time I made a Gluten Free version and it tasted wonderful.
Ingredients:
3 eggs
1 cup of sugar
1 1/2 cups of flour (3/4 cup of brown rice flour, 3/4 cup with half potato starch and half tapioca flour)
1 1/2 teaspoon of baking powder
1/2 teaspoon of xantham gum
pinch of salt
3 tablespoons or margarine
3/4 cup of milk
Method:
1. Beat together the eggs and sugar.
2. Mix the flour, baking powder and salt and add to the egg and sugar mixture.
3. Melt the margarine and add together with the milk and the rest of the mixture.
4. Bake at 180 degrees celcius for 25 – 30 minutes.
Ingredients for sauce:
1 cup of water
1 cup of sugar
1 tablespoon of margarine
1 cup of orange juice (freshly squeezed is the best 🙂
1 tablespoon of grated orange skin.
Method for the sauce:
1. Mix together the water, sugar and margarine and boil together for 5 minutes.
2. Let it cool down and then add the orange juice and skin.
3. Once the cake is removed from the oven, add the sauce over the hot cake so the sauce is absorbed in the cake.