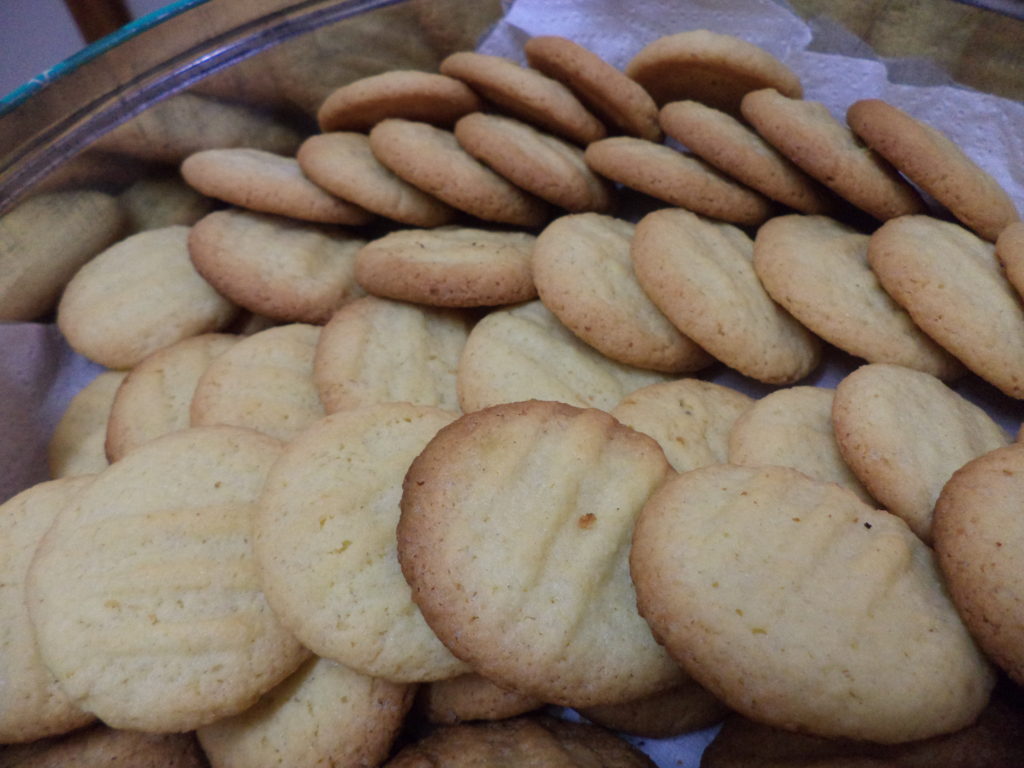 We have been experimenting with different flours and recipes for my husband who has celiac disease. We baked the most wonderful biscuits a few weeks ago and it came out tasting lovely.
The kiddies couldn't eat enough of it and my husband had snacks for a few weeks 🙂 These wonderful South African biscuit recipe is as old as time… A soetkoekie (which translates directly to sweet cookie/biscuit) is as it's name suggests, sweet, but wonderful with a hint of coconut inside.
This is the recipe for the wonderful recipe from South Africa, soetkoekies:
Ingredients:
2 cups of margarine
2 cups of sugar
6 eggs
1 teaspoon of vanilla extract
9 cups of gluten free flour (mix of white rice, tapioca and soya/chick pea)
1 cup of coconut
1/2 teaspoon of xhantam gum
1 tablespoon of gluten free baking powder
1/2 teaspoon of salt
1 tablespoon of cream of tartar
1 tablespoon of bicarb of soda (mixed in a dash of milk)
Method:
1. Cream the sugar and margarine together.
2. Add the eggs and vanilla.
3. Sieve the flour, xhantam gum, salt, baking powder and cream of tartar together and add.
4. Add the bicarb of soda and mix everything together.
5. The dough should rest for about 15 minutes. It should not stick to your hands too much.
6. Roll into little balls and place on a baking tray. Press lightly down with a fork.
7. Bake for 10 minutes at the bottom of the oven and then about 10 minutes at the top of the oven at 180 degrees Celsius.
8. Make sure they don't burn.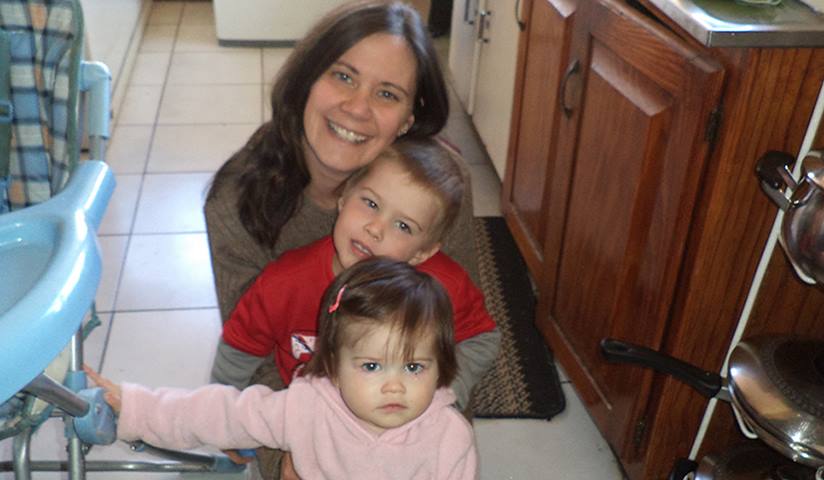 Ons woord vir vandag is ondersteuningsraamwerk. Weereens 'n groot woord wat jou tweekeer daarna sal laat kyk en wonder, het ek dit reg gelees? Ondersteuningsraamwerk is 'n woord met 6 lettergrepe en klink na 'n mondvol, maar dit rol tog ook so maklik en lekker oor jou tong as jy dit hardop sê…
As jy na die eerste twee lettergrepe kyk maak dit sommer sy eie woord – onder. Dit wys duidelik daarop dat iets van onderaf gebeur  Dit maak ook totaal en al sin, want ondersteuning kom gewoonlik van onder af. Maak jou laste ligter deur dit van die af te neem, of dra jou as jou voete nie meer kan nie.
Almal het ondersteuning nodig anders sal ons nooit heel anderkant uitkom nie. Ondersteuning kom uit alle oorde en word aanvaar omdat ons nie altyd als self kan dra nie. 'n Ondersteuningsraamwerk is 'n raamwerk wat in plek gestel kan word deur jouself. Jou onmiddellike familie insluitende jou man, vrou en kinders, jou uitgebreide familie insluitende jou ouers, ooms, tannies en neefs en dan ook jou uitgebreide vriendekring.
Mense maak vriende tydens verskeie tye van jou lewe. In die Laerskool is jy maatjies met die eerste kind wat net so verlore lyk en voel soos jy, waarmee jy kan assosieer. Julle bly dalk nie altyd maatjies nie, maar julle kan op mekaar steun in hierdie moeilike tyd van julle lewe.
Dan is daar Hoërskool, wat nou gemaak in die middel van vreemdelinge, en hierdie keer is dit nog moeiliker want kinders is groter, het hulle eie opinies en aanvaar nie sommer enige persoon in hulle klein, persoonlike spasie nie. Jy moet harder werk en assosiasie tydens hierdie fase hou soms langer…
Jy gaan deur jou lewe met nuwe vriende maak tydens elke belangrike pad wat jy moet stap onder verskillende omstandighede. Maar ware vriende is altyd daar vir jou, sal nooit opgee nie en jou altyd dra en ondersteun, maak nie saak waardeur jy gaan nie.
Maak seker jy bou vir jouself 'n baie sterk en hegte ondersteuningsraamwerk gedurende jou lewe, anders gaan jy 'n baie eensame persoon wees tydens jou latere jare.
My man en kinders is my anker, my rots op hierdie aarde. Hulle hou my positief en herinner my elke dag aan die belangrigheid van liefde en ondersteuning…
Vertel my meer van jou ervaringe, jou ondersteuningsraamwerk en hoe jy moeilike omstandighede hanteer.