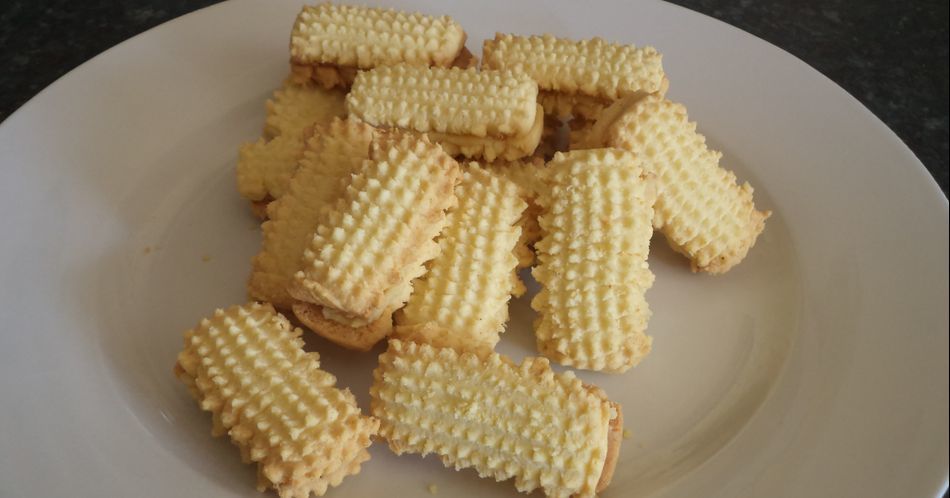 Hi there everyone!!!!!
Today I will share with you our soentjie recipe. This is specially for Alison, so make sure you give us feedback once you tried the recipe please…. Photos, remarks, anything is welcome… I would love to see what happened…
Soentjies is a wonderful biscuit. They crumble in your mouth, almost disintegrate as you bite them. They are lovely and soft but also have a slight crunch at the same time. One of my all time favourites. The secret ingredient that makes this all possible is the cornflour…
You can halve the recipes if you want to make a bit less… This will make around 2.5kg.
Ingredients:
2 cups of margarine
2 cups of sugar
3 eggs
4 cups of flour
3 cups of cornflour
3 teaspoons of baking powder
1/2 teaspoon of salt
Method:
1. Cream the margarine and sugar together and then add the beaten eggs. Mix well.
2. Sieve the dry ingredients together and add. Fist mix together with a wooden spoon.
3. Then use your hands and knead the dough together. Put through the mincer attachment of the Kenwood. Attach the cookie shape in the front.
4. Cut the dough into rectangular shapes with a pastry cutter.
5. Bake on the bottom shelve of the oven, pre-heated to 180 degrees celcius for about 10 minutes.
7. Move to the middle of the oven and bake for another 10 minutes. They stay white so don't let them burn.
Filling:
1 cup of sugar
1/2 cup of margarine
1/2 cup of milk
1 teaspoon of vanilla extract
Boil all the ingredients together for 5 minutes. Stir while it cools down. It is a good idea to make the filling first before you bake the cookies….
Once the cookies are cold, spread some of the filling on one of the cookies, and stick another against it…
Enjoy with tea, coffee or just on the go like I do 🙂 If you don't have a Kenwood, just take the dough and roll little balls… Place in a baking tray and lightly press them down with a fork. After they cooled down, stick 2 together with the filling. They might not look exactly the same, but they still taste great !!!