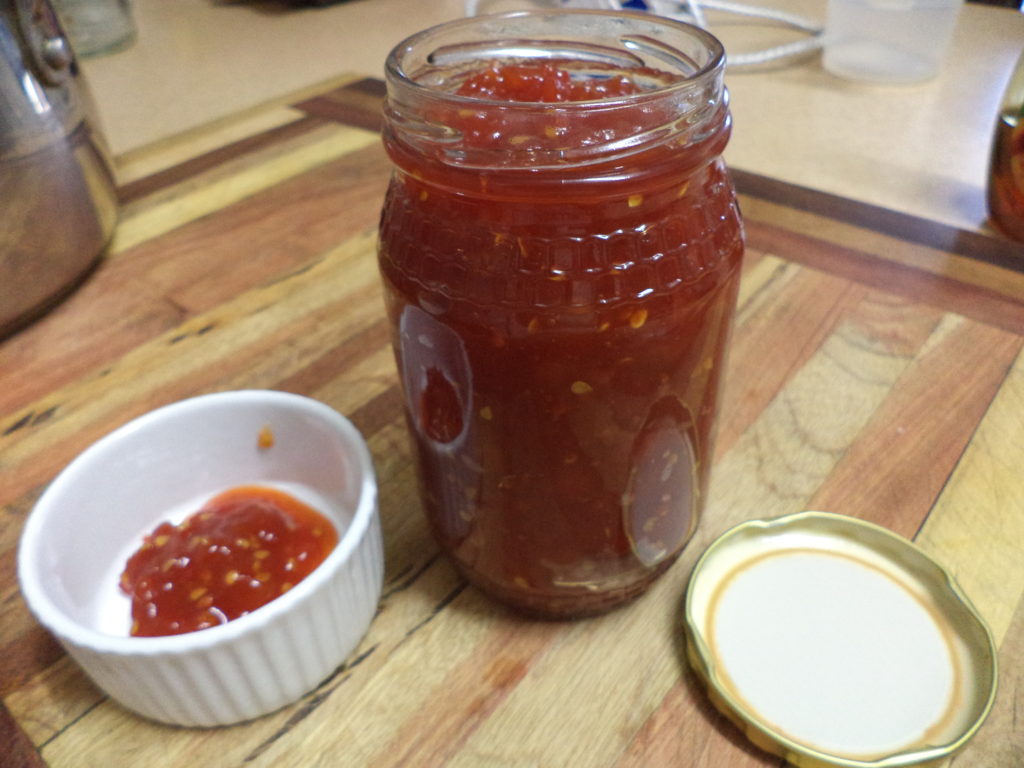 Cooking something yourself from scratch is a great feeling!! You feel like you actually achieved something wonderful. Specially if your husband and son likes the end result 🙂
It is very easy to make… Thanks to my husband and mother's help I had success. You need only a few ingredients and off you go:
Ingredients:
1kg of tomatoes (I bought the jam tomatoes)
1 cup of sugar
4 peppadews (you can use fresh chilli if you wish, just don't add too much of it 🙂
a pinch of salt
juice of half a lemon
Method:
1. Place the tomatoes in a large bowl and pour boiling water over it (it must be covered).
2. Once the tomatoes have been soaking for about 15 minutes, peel the skins off and cut into little cubes.
3. Put the sugar in a pot on the stove and start melting it over a low heat.
4. Add the tomatoes, salt, lemon juice and peppadew. Mix everything together and bring to the boil.
5. Once it is boiling, turn the heat down and let simmer for about 1 – 1 1/2 hours. Stir in between and make sure it doesn't burn. Don't put the lid on the pot.
6. Once all the water is gone and the sugar has turned into a syrup, remove from heat and let it cool down.
7. Place in glass jars and store in fridge.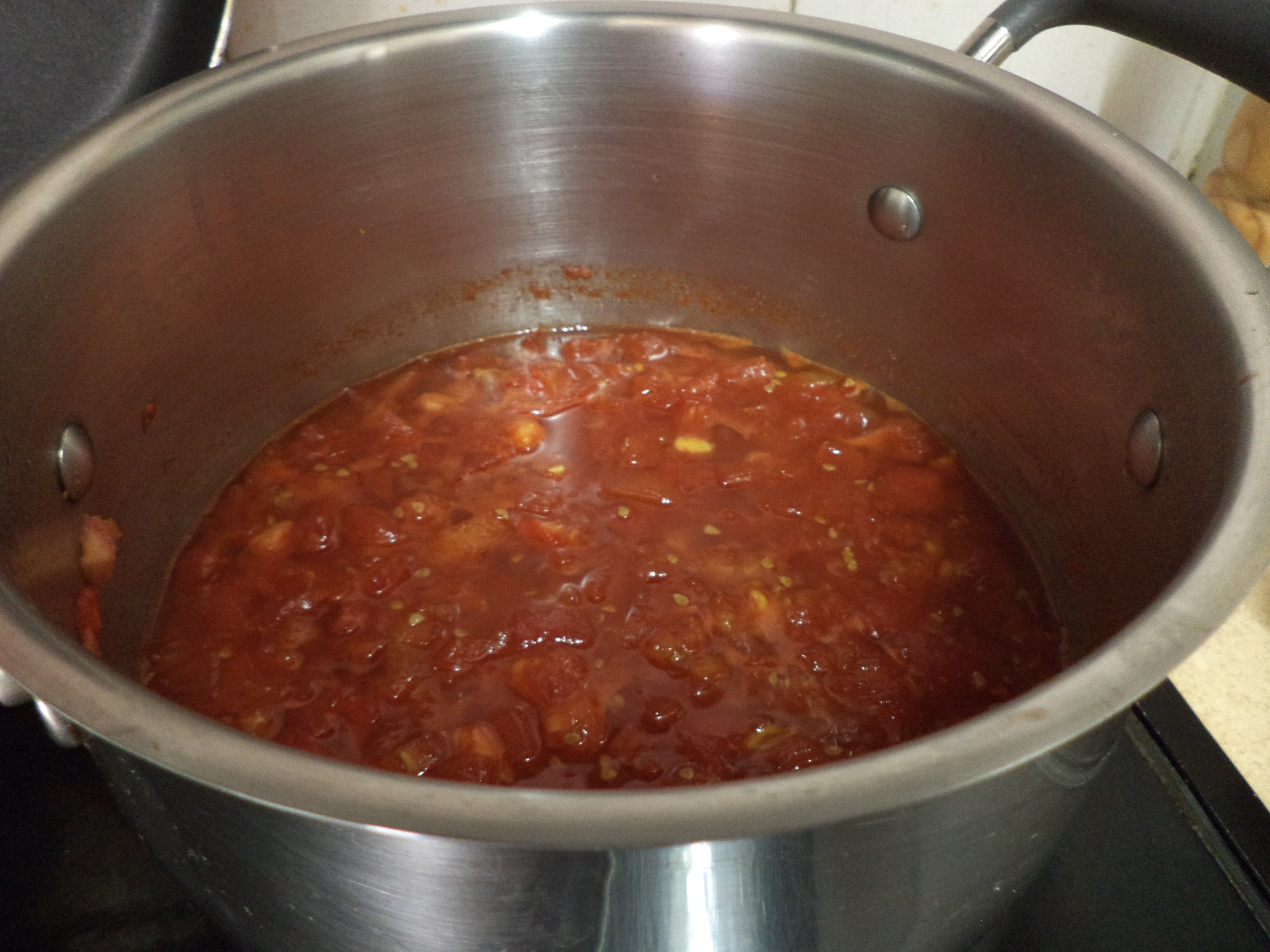 This tastes really nice and goes well with anything 🙂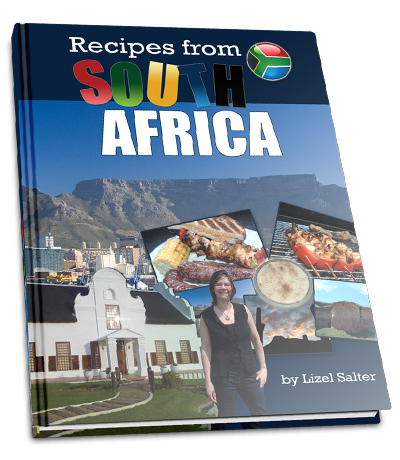 How often do you treat yourself for Christmas? Not often I am sure… Why not this year treat yourself by getting our Recipes from South Africa cookbook.
It is real, you can hold it in your hands and keep it on your kitchen cupboard to see and find easily to make any recipe… Whether you are a South African that has settled down overseas and just miss home, someone who visited our beautiful country and want to have the wonderful recipes or even if you have never been here but just want to try something new, this is the book for you. You can purchase the real book at Amazon by clicking the link…
If you are more for new technology, no problem 🙂 Why not buy the e-book version and keep it safe on your i-pad or phone these days. Take your i-pad when you go shopping and have a look at recipe and what ingredients you need to get without having to first write down the information. You might even miss something out if you have to write it on a piece of paper. You will receive individual recipe cards when you purchase the downloadable version
You will find the most wonderful recipes in the Recipes from South Africa cookbook. Anything from our famous rusks to main courses including wonderful potjiekos, to snacks including biltong and droë wors. Why not have a look at our biscuit recipes and wonderful desserts.
There are a few sample recipes on our site. Just have a look at our English recipes and try them today. They are very easy to make and taste wonderful 🙂