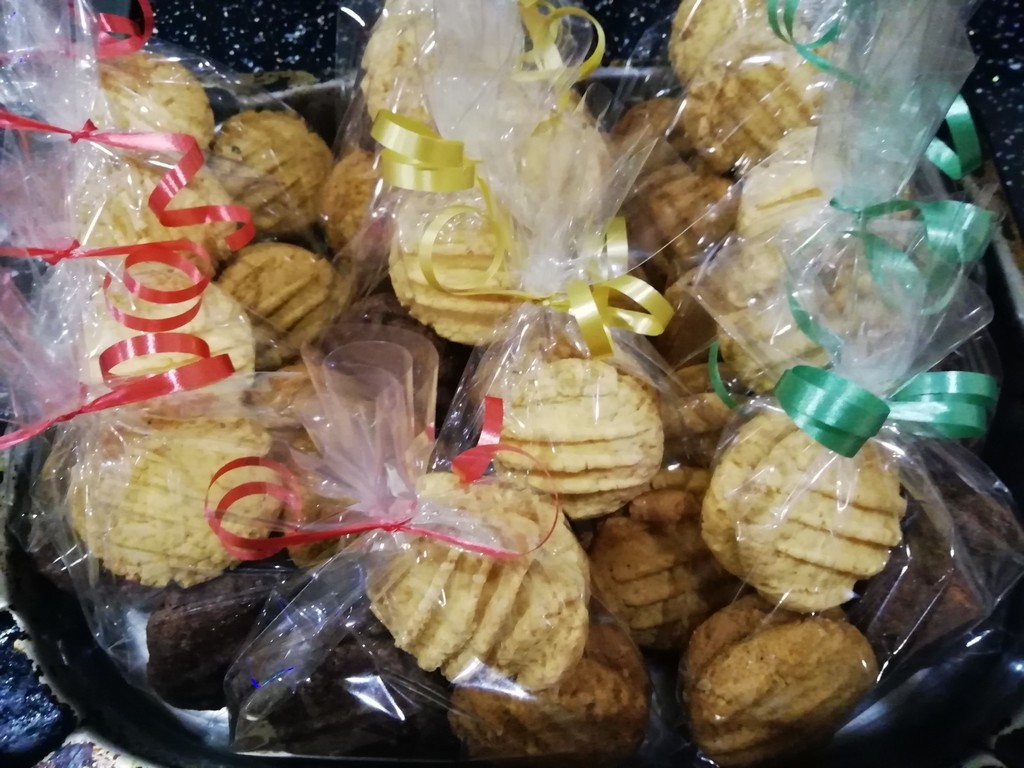 December is always a busy time…. Baking cookies is part of our lives, I am always baking, but December is extra busy. A bag for all the teachers, neighbours, friends and family.
What a wonderful time, but also CRAZY!!! At least I have little helpers. My little girl loved helping with the baking, sticking the cookies, packing as well as closing the bags.
We are also busy with orders from eBay. Everybody loves a beautiful, fresh cookies. Don't you also feel like baking when this beautiful Christmas season is upon us?
Have a look at these beautiful cookies…. Just seeing them makes my mouth water. You can buy the recipe books to bake them yourselves and if you would rather just order, I will happily bake and post it for you. Have a look at my eBay page